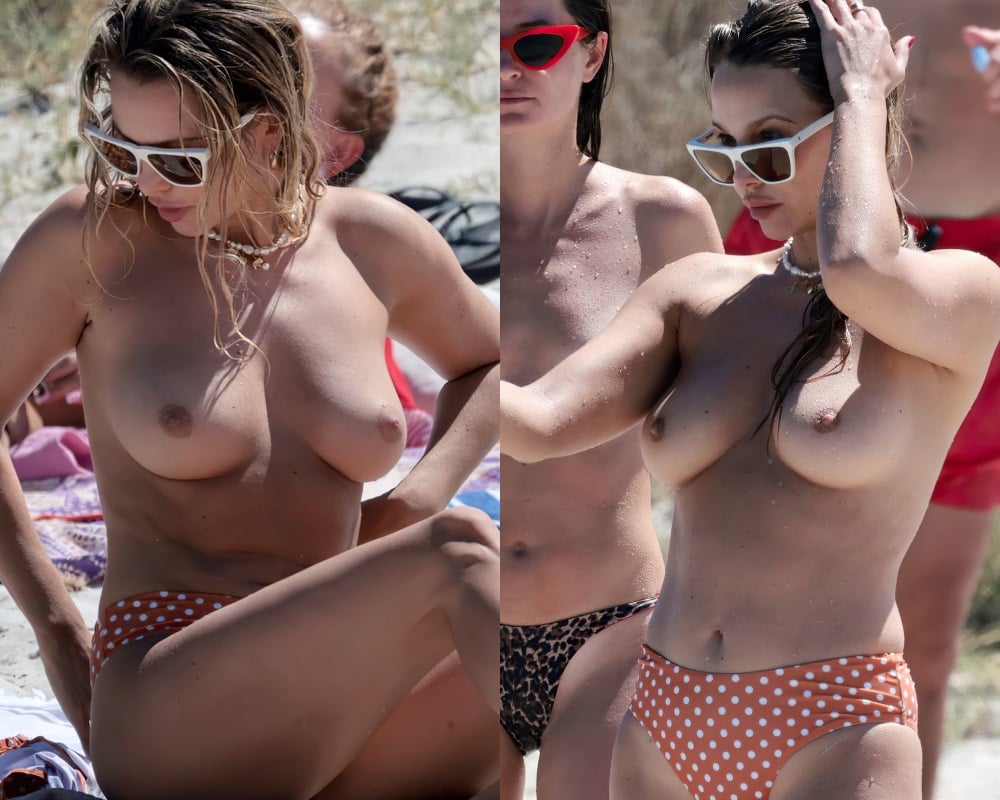 ---
"Made in Chelsea" star Sophie Hermann shows off her bare bulbous British boobies while topless on a nude beach in the candid photos below.
As you can see, Sophie Hermann is much more attractive than any of the reality TV stars being promoted in "The Colonies" (also known as the great Satan United States of America)… Of course that does not mean that Sophie can parade around her nearly perfect pectorals with impunity.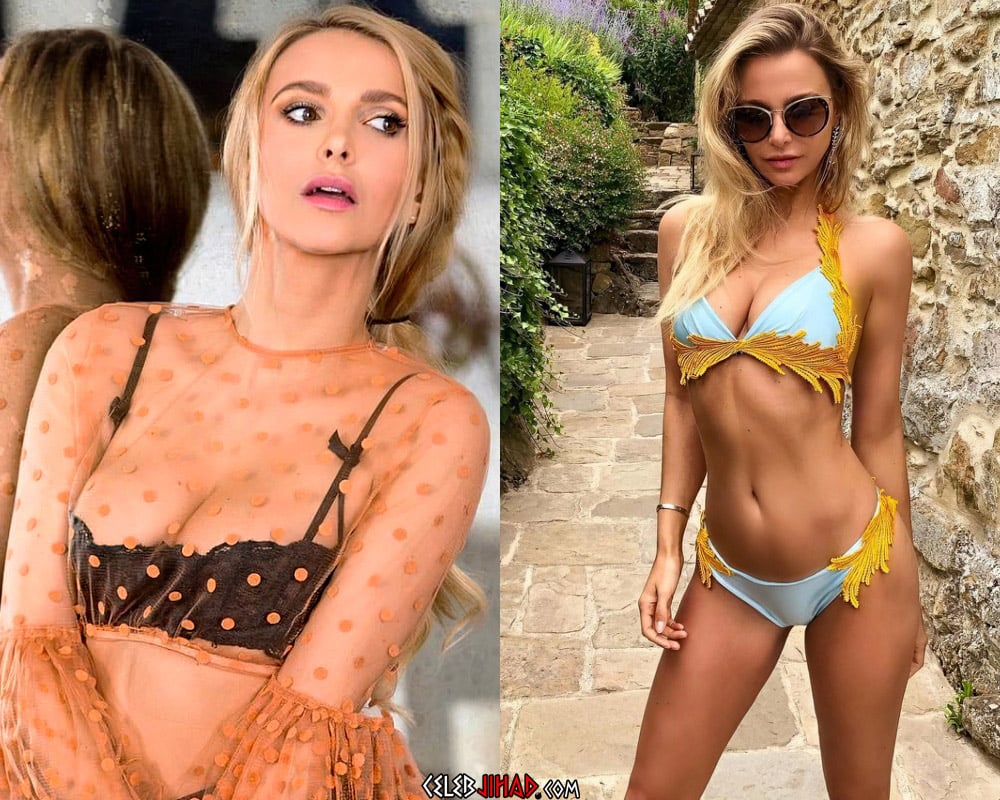 For thanks to the impotent limp dicked English's declining birth rate, and years of an open door immigration policy, blasphemous British common law will soon by replaced by holy Sharia law… Then Sophie will find herself starring in a new series titled "Stoned in Chelsea".
---