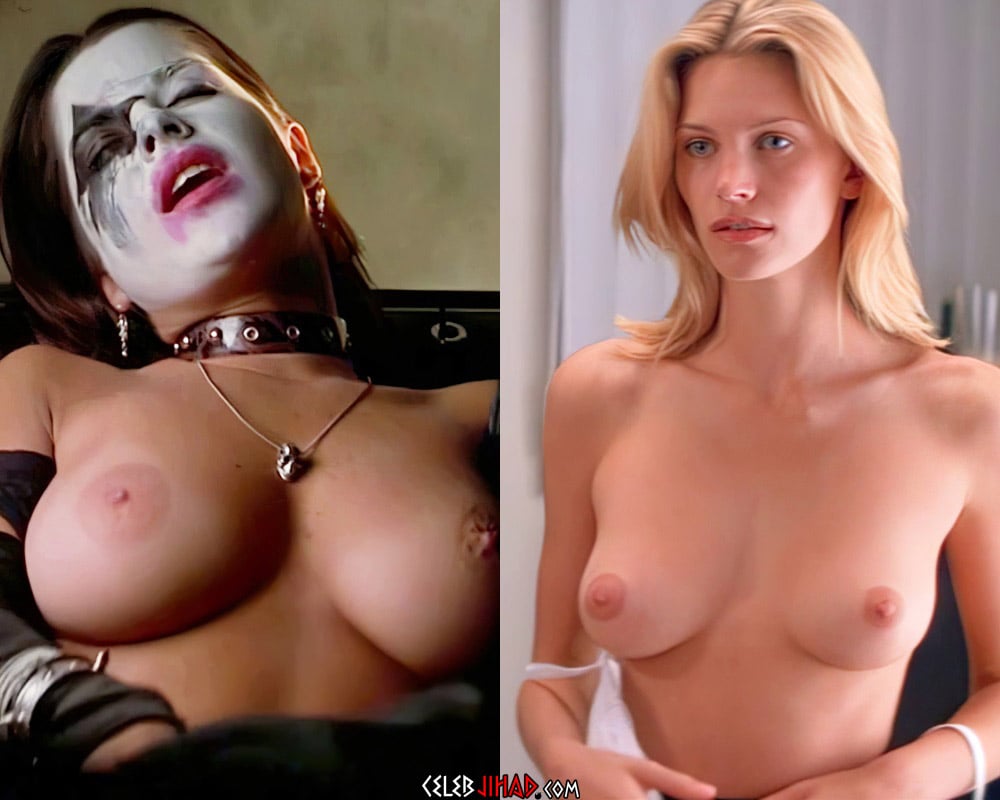 ---
The video below features a compilation of the top 5 horror film nude scenes of the 1990's remastered and enhanced in high definition.
The 1990's in the heathen Western world are best remember for grunge music, and some truly top-shelf titties in its films… And while the bolt-on boobies craze got most of the attention at the time, some grade A all-natural breast meat was featured as well… As you can see from these nude scenes (with the notable exception of Alyssa Milano).
#5 Drew Barrymore – Doppelganger: The Evil Within (1993)
#4 Connie Nielsen – The Devil's Advocate (1997)
#3 Kelly Monaco – Idle Hands (1999)
#2 Natasha Henstridge – Species (1995)
#1 Alyssa Milano – Embrace of the Vampire (1995)
Of course instead of promoting demonic degeneracy, these milk sacks should have been put to good use feeding litters of babies… Perhaps if they had the West's population wouldn't be in such steep decline, and they wouldn't have to entice us virile Muslim invaders refugees to come repopulate their heathen lands.
---